5 Reasons Car Loans Canada is your Best Choice For Manitoba Car Loans
With thousands of banks and credit unions to choose from, the auto financing process can be overwhelming. Should you get your Manitoba car loan from a mom-and-pop institution? A conglomerate? A dealer? A financing aggregator like us? Though we may be a bit biased, we think we should be your go-to choice. Mostly because Car Loans Canada doesn't actually ask you to make a choice when you first submit your application. You see, when you choose us, your application is sent to over 300 banks and credit unions (many of them in Manitoba).
That's only one reason to go with us, however. Here are a few more:
Our expert service agents know Manitoba's car-buying laws like the back of their hands.
We don't hide behind fine print and misdirection like a lot of our competition. Transparency is at the core of everything we do.
Your application helps support banks all throughout Canada. With us, you can finance your new car in less than 24 hours.
Our application takes just two minutes to complete.
Do You Need a Bad Credit Car Loan? You Can Trust Car Loans Canada
If you've got bad credit, you're not alone. Researchers estimate that around 20-percent of Canadians have a credit score at or below 600. Furthermore, in 2018, over 125,000 Canadians found themselves facing bankruptcy. At Car Loans Canada, we understand that there's a lot of reasons behind these bumps in your credit. Maybe you lost your job after a workplace injury. Or, your younger self just made some bad financial decisions. Unfortunately, most bankers aren't that empathetic. They see people needing bad credit car loans as nothing more than walking, talking bags of risk. When they do approve you, that loan typically comes with sky-high interest or unmanageable balloon payments. We believe that everybody deserves a second chance. That's why we partner with reputable lenders who regularly offer bad credit car loans to Manitobans like you. If you can wait, however, we'd suggest taking some time to build your credit first. You can visit our blog to learn more about how this is done.
Cars Aren't The Best Part of Manitoba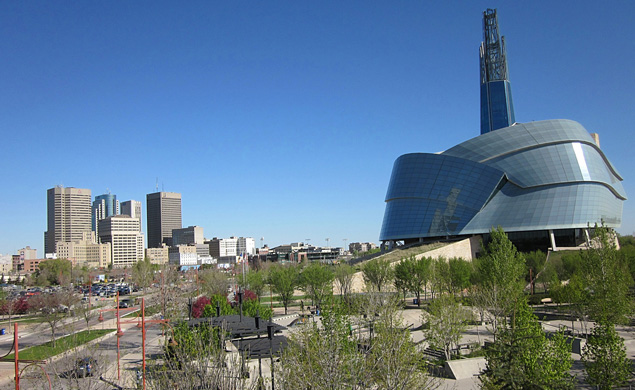 If You Live In Manitoba, We'll Probably Finance You
If you live in the middle of nowhere, you're probably used to being told no. Heck, until a couple of years ago, you might have still been using dial-up. But, at Car Loans Canada, we don't discriminate. Whether you live in rural or urban Manitoba, we're here for you. Below is just a small sampling of the communities we serve.
Arborg
Beausejour
Berens River
Blumenort (North)
Boissevain
Brandon
Carberry
Carman
Chemawawin
Cross Lake
Cross Lake
Dauphin
Ebb and Flow
Fairford
Fisher River
Flin Flon
Fort Alexander
Garden Hill First Nation
Gillam
Gimli
Grunthal
Ile-des-Chenes
Killarney
La Broquerie
La Salle
Lac du Bonnet
Landmark
Long Plain
Lorette
Melita
Minnedosa
Mitchell
Moose Lake
Moose Lake
Morden
Morris
Neepawa
Nelson House 170
Niverville
Norway House 17
Oak Bluff
Oakbank
Opaskwayak Cree Nation 21E
Oxford House
Peguis
Pinawa
Portage la Prairie
Powerview-Pine Falls
Pukatawagan
Rivers
Roblin
Russell
Sandy Bay
Selkirk
Shamattawa
Shilo
Sioux Valley Dakota Nation
Souris
Split Lake
St. Adolphe
St. Malo
St. Theresa Point
Ste. Anne
Ste. Rose du Lac
Steinbach
Stonewall
Stony Mountain
St-Pierre-Jolys
Swan River
Teulon
The Pas
Thompson
Town
Tyndall-Garson
Virden
Wasagamack
Waywayseecappo
Winkler
Want to Drive Your New Car Through The Streets of Winnipeg?
Our online car loan application is fast, convenient & secure! Just click below to get started.
APPLY NOW